Welcome
We are
Habitat

Technology Group

Established in 1987 in Kerala, Habitat is registered as a charitable society. It is totally committed to the concept of green and humane architecture. It has been recognized as a nodal agency to carry out developmental works under the decentralization process in Kerala Habitat is the largest non-governmental organization in the shelter sector in India committed to sustainable building solutions.

Read More
30+ Years
Experience Working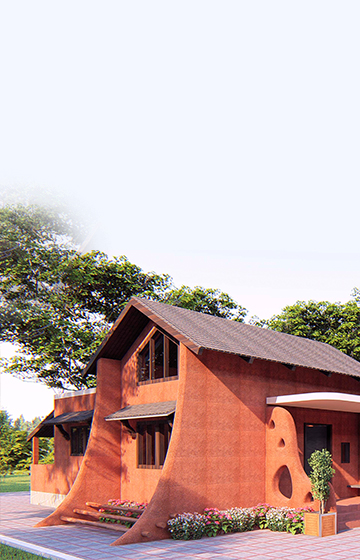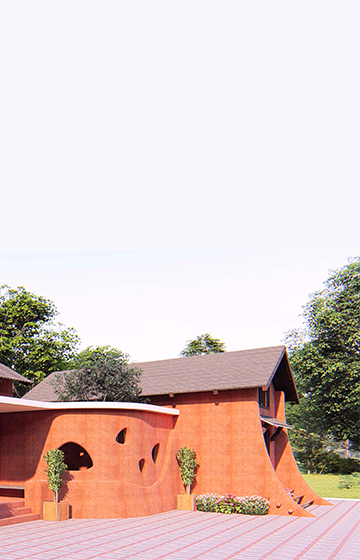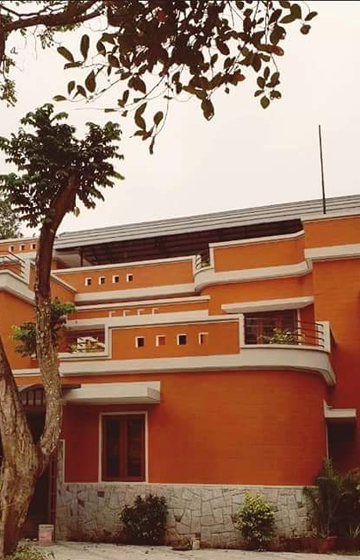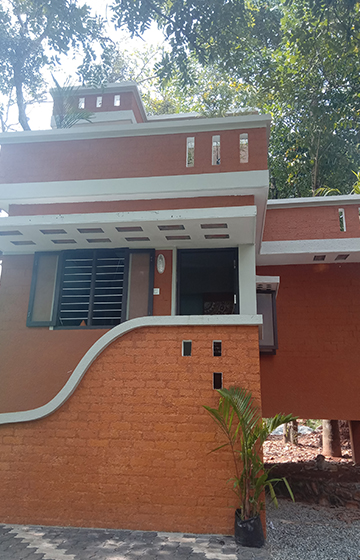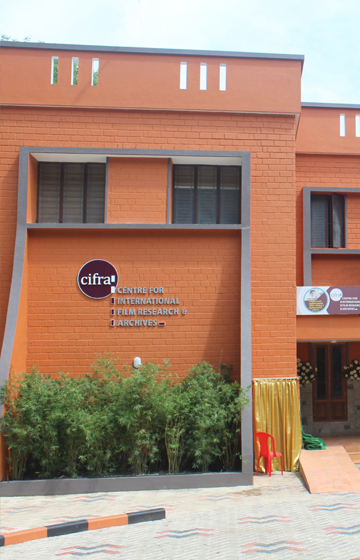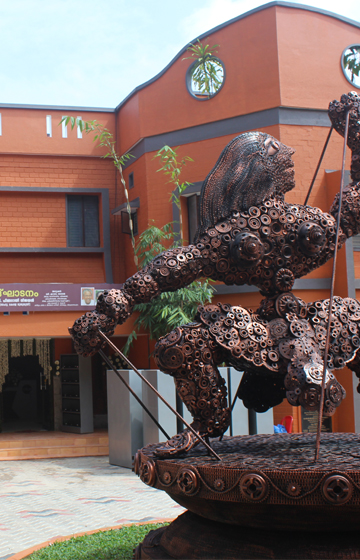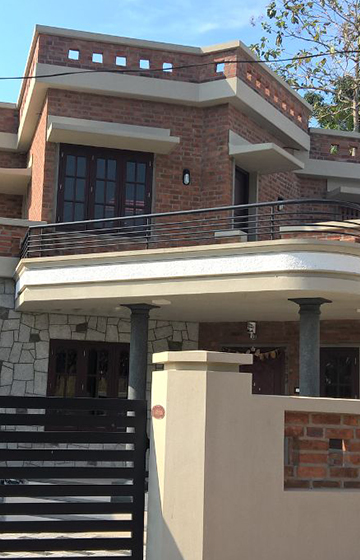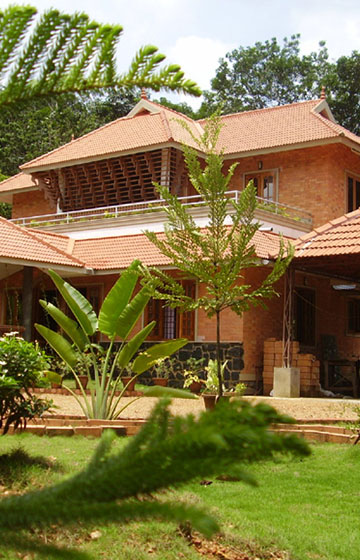 WE CREATE EXPRESSIVE ARCHITECTURE
Our Videos
COME,
SEE OUR WAY

OF TOUCHING LIVES

Habitat is a happening place! More than building eco-friendly, cost-effective, sustainable shelters, G Shankar is active in many social interventions and disaster relief projects across the globe, as he is also a consultant to many NGOs. Check out the latest videos, activities, projects and related visual representations right here.

View More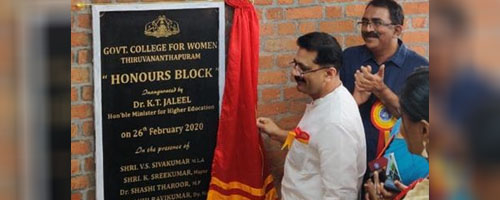 PROJECT COMPLETED
26-05-2020
The "Honours Block" of Govt College for Women, Thiruvananthapuram was inaugurated on 26 February by Dr. K T Jaleel, Hon'ble Minister for Higher Education in the presence of Dr. G Shankar, academic/non-academic staff of the college and also the students.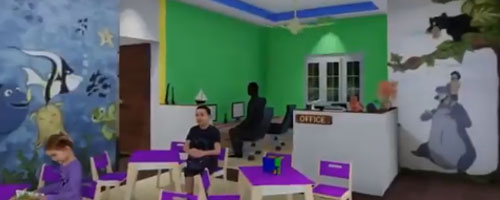 Child Friendly Police Station
25-03-2020
As part of the Children and Police Initiative of the Kerala Police, Habitat Technology Group completed a child-friendly police station.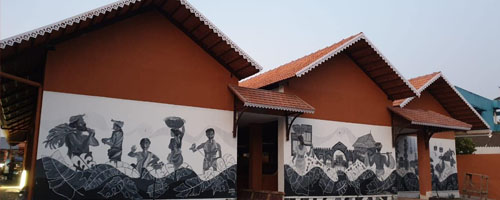 'Chalai Heritage Street' project
25-05-2020
Habitat is proud to completePhase 1 of Kerala Tourism's ambitious Chalai revitalisation project within the stipulated time and in the allotted budget. The first phase includes thevegetable market renovation, the construction of an amenity centre and the face-lift of the main entrance arch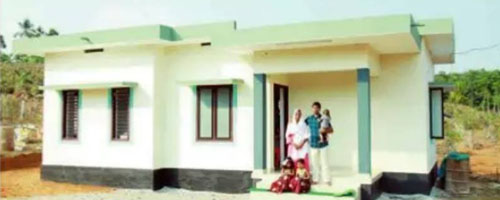 AKHARAVEEDU HANDED OVER YET ANOTHER HOME
01-04-2020
With Aksharaveedu, a joint venture of Gulf Madhyamam, UNIMONI- NMC Group and AMMA, Habitat Technology Group once again completed and handed over a home to the five-member family of Muhammad Salih of Puthupadi.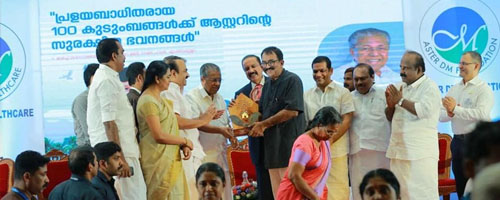 HOUSES FOR THE FLOOD AFFECTED
01-03-2020
As part of the Aster DM Medicare initiative with Rotary International, another set of 100 houses across Kerala for the flood affected families were handed over by the Hon'ble Chief Minister Shri Pinarayi Vijayan at Kochi. Dr. G Shankar was honoured for his contributions by the Chief Minister.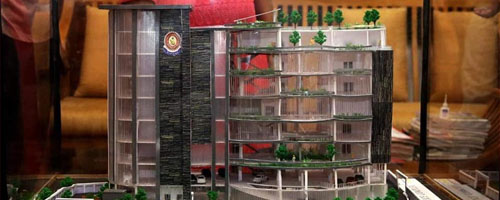 A CREATIVE MODEL OF KOCHI CITY POLICE COMPLEX
26-01-2020
Habitat family is proud of our interns Anand, Nadeem, Aiswarya, Rakshini, Swetha, Kaleshwar, Divyang and Prathiek (as seen in the photo) who did the fantastic model for the Kochi City Police Complex, which was presented to the DGP Shri Lokanath Behera on the 26 January 2020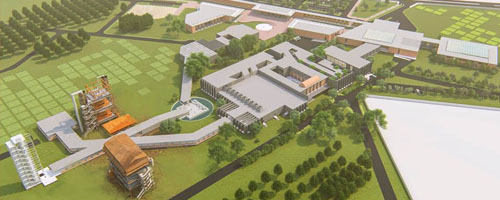 EX- INTERN BAGS NATIONAL AWARD
24-01-2020
A former intern at Habitat Technology Group, Ms Fabya Thaila has won the COA - National Awards for Excellence in Architectural Thesis, 2019 (undergraduate architectural thesis - 2019) conducted at the DY Patil School of Architecture at Navi Mumbai on 24 January 2020.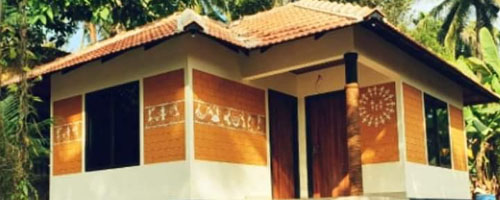 NATAL CARE HOME FOR TRIBALS
16-01-2020
An aesthetically designed "GarbhakaalaChikilsaMandhiram", a natal care home for tribalsconstructed by Habitat was inaugurated on 16th of January at Wayanad.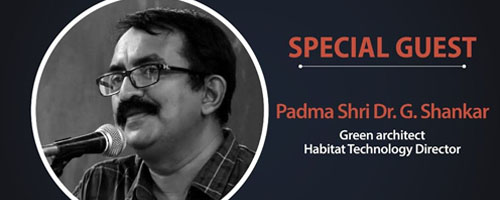 BRING BACK GREEN - NATIONAL CLIMATE CHANGE CONFERENCE 2020
16-01-2020
Dr. G Shankar was a special guest at 'Bring Back Green - National Climate Change Conference 2020 the first of its kind in Kerala which was held at CUSAT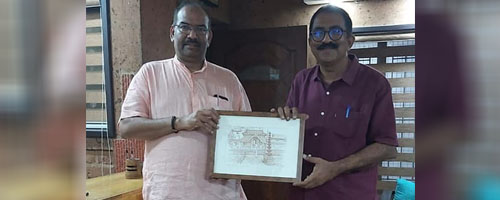 AN INTERACTION WITH SHRI MURALEETHUMMARUKUDY
03-01-2020
On our request, Shri MuraleeThummarukudy, the Chief of Disaster Risk Reduction in the UN Environment Programme, interacted with us on 3rd January 2020.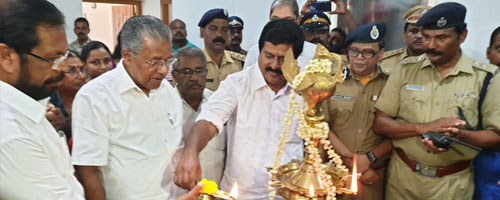 Eco friendly Thampanoor Police Station
01-01-2020
On New Year'sDay Chief Minister Pinarayi Vijayan inaugurated the new building of the Thamapanoor police station, the state's first Smart Police Station.Designed by Dr. G Shankar and executed within the stipulated time by the Habitat Technology Group,it is the state's first multi-storeyed police station.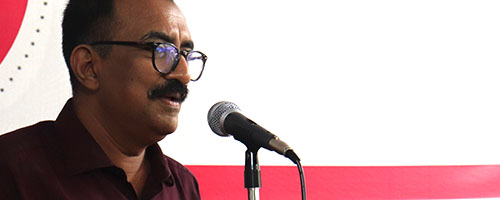 G SHANKAR ON INNOVATION IN ARCHITECTURE
12-12-2019
Dr. G Shankar, founder and chairman, the Habitat Technology Group, delivered the keynote address on the topic 'Innovation in Architecture', in which he said that the future of Kerala lies in creating sustainable construction practices and that cannot be compromised.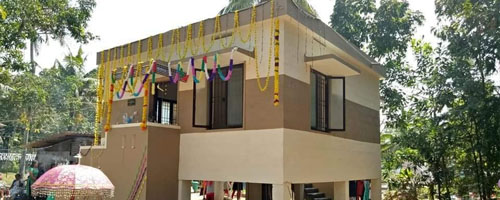 Disaster Resilient Homes handed over
19-12-2019
At a grand function organised by Sri Sri Satya Sai Sewa Trust, the keys to 14 newly built disaster resilient houses constructed by the Habitat Technology Group were handed over to beneficiaries in Ambalapuzha on December 2019. These houses weremade using disaster-resilient technologies and are built on stilts to withstand floods.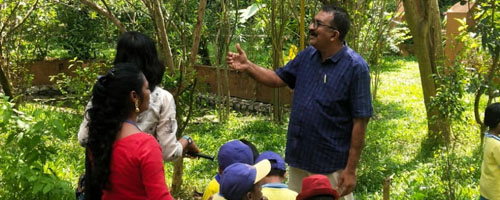 AN INTERACTION WITH STUDENTS OF ARISEN INTERNATIONAL SCHOOL
18-12-2019
Dr. G Shankar spent quality hours with the students of Arisen International School, (Early Childhood Education Center) Kochar Road, Edapazhinji Junction on 18th of December at his residence Siddhartha at Thiruvananthapuram.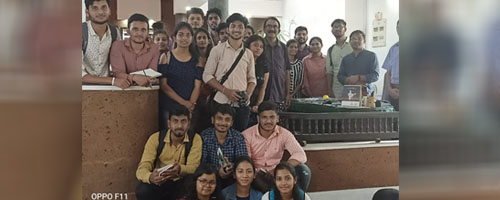 DY SCHOOL OF ARCHITECTURE
22-11-2019
A team of enthusiatic students from the DY Patel School of Architecture, Pune visited Habitat's office, and interacted with Dr. G Shankar and other senior architects and engineers as part of their academic curriculum.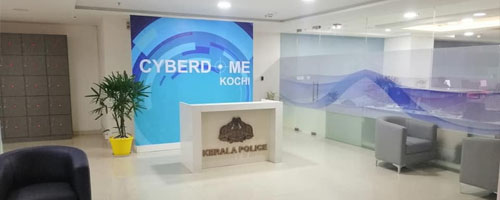 Ernakulam Cyber Police Station
10-11-2019
Cyberdome, constructed by the Habitat Technology Group, is a Centre of Excellence for the Kerala Police. It is envisaged as a collaboration centre for both the public and private fraternity to coordinate and share information, as well as resources, that will boost the safety of the cyber space.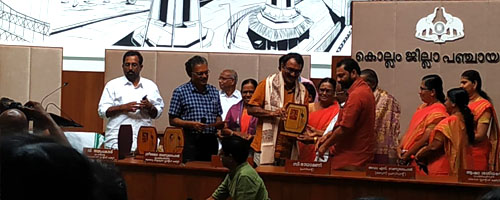 Renovation of Kollam Council Hall
25-09-2019
Dr. G Shankar was honoured during the inauguration of renovated Kollam Council Hall on 25th November 2019 at District Panchayat Office, Kollam. The hall was inaugurated by the Hon'ble Minister for Forests, Animal Husbandry and Zoos of Kerala, Adv. K. Raju, on 25th November 2019.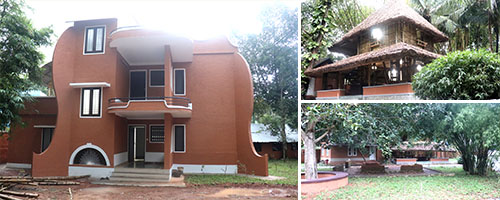 Bamboo Training Centre (R&D) for Bamboo Build Design School
03-09-2019
Habitat Technology Group will be inaugurating the new Bamboo Training Centre (R&D) for Bamboo Build Design School at Mudavanmukal, Thiruvananthapuram, on 5th September 2019 by the Hon'ble Minister of Finance, Dr. T M Thomas Issac. Dr. K T Jaleel, Minister of Education will be the Guest of Honour. The centre aims to facilitate Research and Development, technology training, skill development etc in bamboo technology.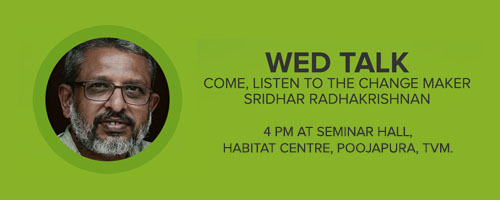 Join us on June 5th, 50 sapling at 50 places
05-06-2019
On this World Environment Day 2019, Habitat Technology Group is joining the humanity to bring some long lasting solutions towards "air pollution", this year's theme. We are all set to plant 50 saplings in and around Poojapura, Trivandrum on 5th June morning 10 am. We believe, our commitment to you is not just by building homes, but also helping you live in a healthier environment!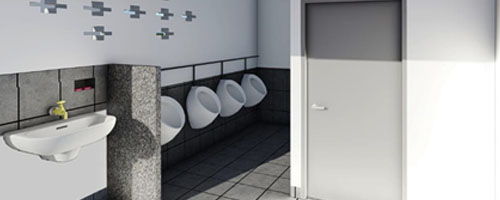 HABITAT CREATES HI-TECH TOILETS IN 40 SCHOOLS UNDER ROTARY CLUB PROJECT
25-05-2019
As part of WinS target challenge of Rotary Club, Habitat has designed and executed high tech toilets in 40 schools in Kottayam, Allapuzha, Thrivananthpuram, Pathanamthitta and Kollam.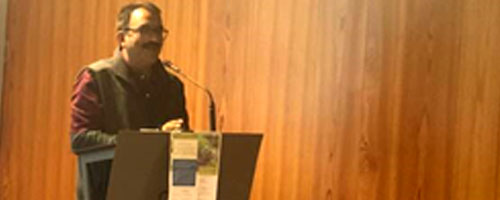 G SHANKAR AT THE KERALA SESSION IN GENEVA DURING WORLD RECONSTRUCTION CONFERENCE
14-05-2019
"Disasters don't kill people, buildings do", says G Shankar at World Reconstruction Congress held at Geneva from on May 13-14, 2019 under the theme "Inclusion for Resilient Recovery".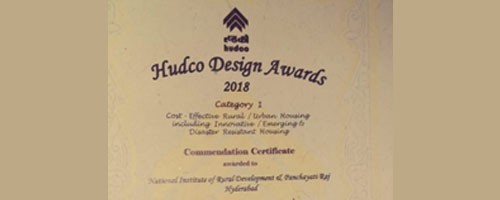 HABITAT WINS YET ANOTHER NATIONAL HONOUR
25-04-2019
The director general's home at NIRD, Hyderabad has won national award institution by HUDCO under green building category. The official residence is the first ever building built in the public domain in Telegana.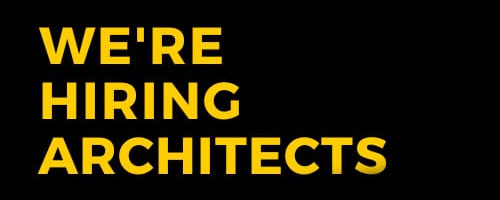 We're hiring Architects
25-04-2019
If you are an architect passed out from a reputed university with at least two years experience and is interested to work with the master architect G Shankar, then this job is for you. You will be joining our Trivandrum team and will be working on projects across the country. Best of all, you will be having the satisfaction of working on sustainable projects and taking home a remuneration that matches the industry standards. Send your resume to [email protected]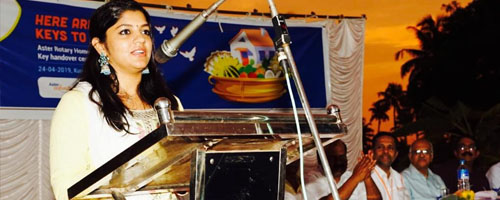 First phase of Aster Homes' housing project for flood-hit launched
25-04-2019
Habitat successfully executed the first phase of the project for the flood-hit communities across the state launched by Aster D M Healthcare, a leading health care services provider in India and the GCC region, in association with Rotary Club. The completed cluster, comprising 10 houses, was inaugurated by E K Ibrahimkutty (MLA) yesterday at Kunnukara, in Ernakulam district and the keys were handed over by Malayalam actress Aparna Balamurali.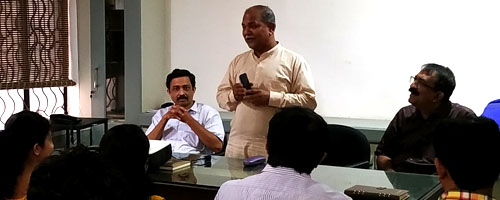 Shri. Jayant Sahasrabuddhe interacting with our team
11-04-2019
National Organizing Secretary of Vijnana Bharathi, Shri. Jayant Sahasrabuddhe addressing the Architects & Engineers in Habitat Technology Group on the relevance of "Sir Patrick Geddes" planning in Contemporary Indian Design scene at Habitat Trivandrum today.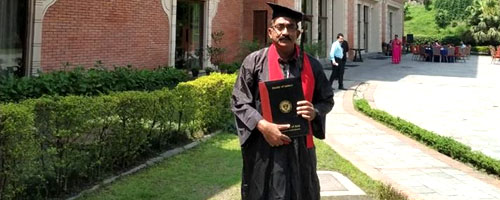 Doctorate for G Shankar
09-04-2019
Dr. G Shankar receives honorary Doctorate from the University of Asia, which is graded as a Tier 1 university in international ranking. He was invited to the Kathmandu campus for the function that held last day.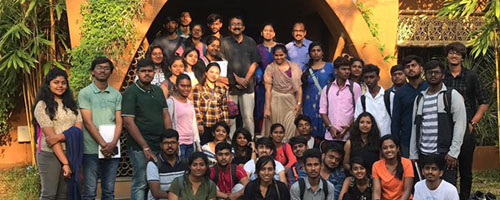 Bangalore arch student visit
03-02-2019
A 60-student batch from SJB School of Architecture & Planning, Bangalore came to Habitat Centre for a day's seminar and training on sustainable technologies and also visited "Siddhartha" to meet and interact with the legendary architect G Shankar.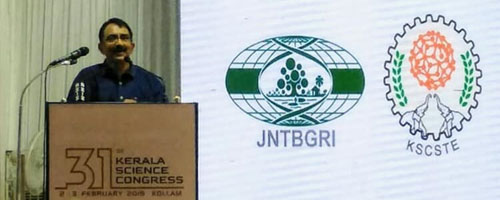 31st Kerala State Congress at Kollam
02-02-2019
An annual gathering of scientists, academicians and technologists initiated during 1989, this year's KSC discussed topics directly or indirectly addressing the S&T intervention in rebuilding the State. G Shankar was one among the speakers.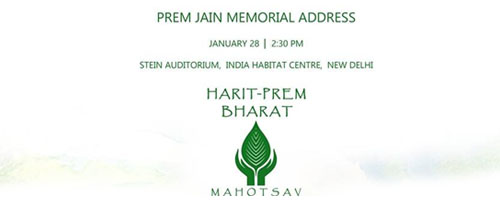 Prem Jain Memorial Talk
28-01-2019
G. Shankar was a keynote speaker at the Memorial Address hosted by Prem Jain Memorial Trust as part of Harit-Prem, Bharat Mahotsav, in memory of Dr Prem Jain who is revered in India as the "Father of green buildings."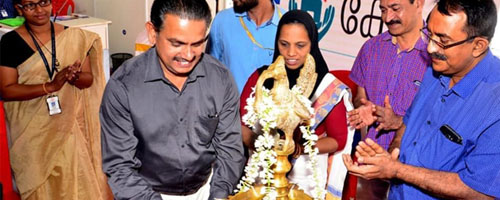 Surakshita Kerala Campaign
25-01-2019
G Shankar lead the training during the Surakshita Kerala Campaign, organised by the Kerala State Disaster Management Authority in association with UNDP and Rebuild Kerala to promote disaster resistant construction and disaster management has opened its stall at Kalpetta.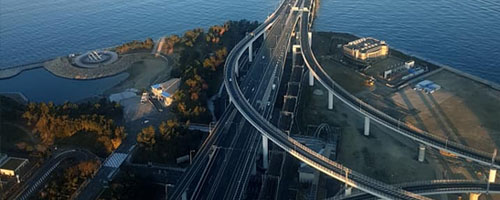 Attaining the Build Back Better Dividend
14-01-2019
G Shankar attended International Recovery Platform (IRP) 2019 at Osaka Sendai Kobe in Japan Established in 2005, IRP addresses the gaps and constraints experienced in the context of post disaster recovery. Today, IRP functions as an international source of knowledge on good recovery practices takes up a special role as in "international mechanism for sharing experience and lessons associated with Build Back Better".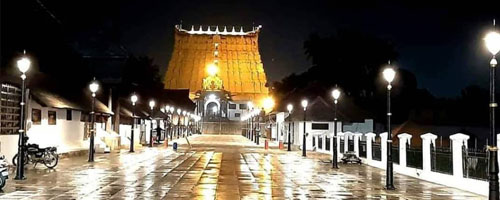 Sree Padmanabha Swamy Temple Renovation
15-01-2019
Habitat is proud to handhold with Kerala's first Swadesh Darshan Project that was commissioned by Prime Minister Narendra Modi at Sree Padmanabha SwamyTemple in the capital city today. Habitat has also been part of the ongoing renovation work at the temple which is aimed at bringing back the glory of the 16th century temple.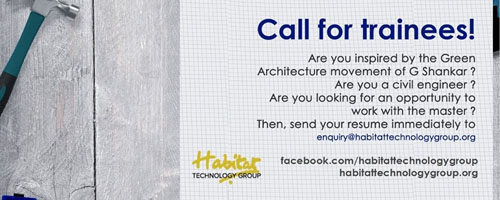 Training Opportunity for Civil Engineers!
26-12-2018
Habitat Technology Group is inviting Civil Engineers for a 6-month training. The trainee recruitment will start from 1st week of January 2019. Interested candidates may send their resume immediately to [email protected]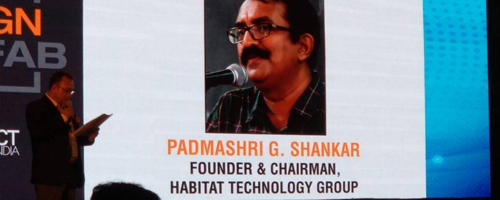 Jaquar Group felicitates G Shankar
20-12-2018
One of the fastest growing bath brands in the world with presence in over 45 + countries, Jaquar Group felicitated our chairman, G Shankar at the Kochi Architects Conclave on 20th December 2018, at Grand Hyatt Kochi Bolgatty.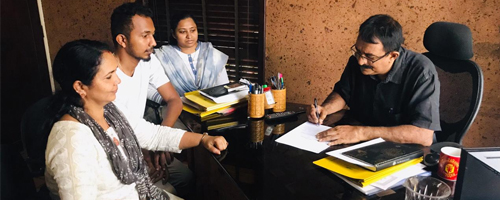 Illickal Kunjouseph Housing Colony Agreement Signed
12-12-2018
Dr. V K Manoj, an orthopaedic surgeon in Dubai, and his wife Jayasree Sebastian, a teacher at St. Mary's Higher Secondary School, Kallanode, Kozhikode, donated their one-acre land to homeless. Habitat is entrusted with the construction of the colony which will see fourteen eco-friendly houses of 465 sq.ft each at Chembanoda, Kozhikode.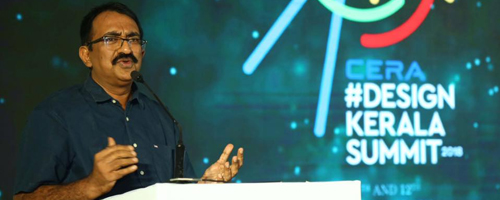 G Shankar at #Design Kerala Summit 2018
11-12-2018
Solutions being proposed after the floods and landslides have to be specific to Kerala's geographical conditions' said Shri G Shankar while delivering his keynote at #Design Kerala Summit 2018.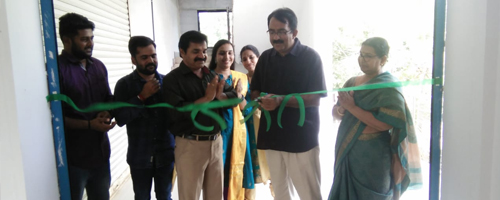 Habitat Sub Centre at Alappuzha
11-11-2018
G Shankar inaugurated the Habitat Technology Group's Sub Centre at Allapuzha, yesterday at a small function where some of the Habitat team members were present.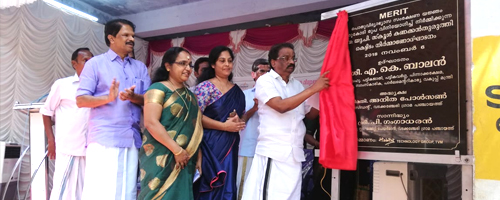 Our latest project
05-11-2018
Hon'ble Minister for Cultural Affairs, Shri AK Balan today (5th November 2018) laid the foundation stone for the new academic block for Kannakkathuruthy School, Irinjalakuda, Thrissur district. The work will be soon executed by Habitat.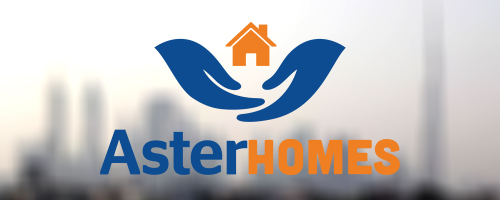 Aster Project Discussion
04-11-2018
G Shankar to have Project Discussion with Aster Homes, Middle East at Dubai, on rebuilding houses for flood affected victims using disaster-resistant technologies and locally available construction materials.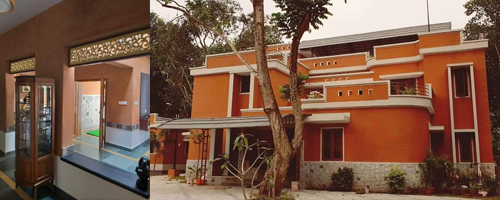 First earth building in Government domain.
03-11-2018
Habitat completes the work of the first earth building in the goverment domains. The building is State Police House located at DPI Junction in Trivandrum.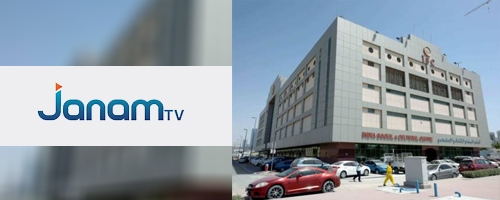 "Rebuilding Kerala", Abu Dhabhi
03-11-2018
G Shankar will be making the keynote speech at "Rebuilding Kerala" - a seminar to be hosted by Janam TV at India Social & Cultural Centre, Abu Dhabi on 3rd November, 2018.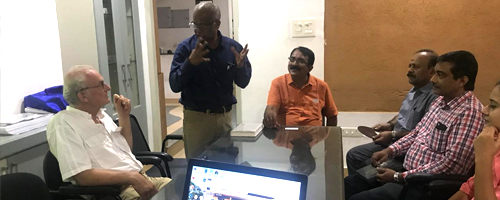 Study Class at Habitat
02-11-2018
A material scientist, Dr.Jan Van Dam of Wageningen University, Netherlands, visited Habitat Technology Group and took a study class on "Coconut Fibre Based Boards" on 2nd November 2018. Yet another guest was, Shri R. V. Achary, senior structural engineer and author of several books including one on conflicts in traditional architecture. He delivered a thought-provoking talk on Vastu, it's history and significance in current times.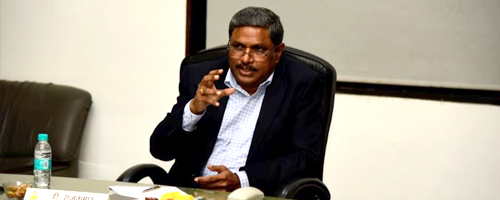 Foundation Laying for Rehabilitation Project
01-11-2018
On Kerala Piravi day, the foundation was laid for the rehabilitation project by BPCL Kochi Refinery at Aluva Kochi flood victims by BPCL chairman & managing director D Rajkumar. Habitat is entrusted with the project.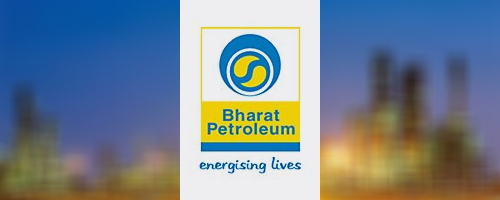 Chalai heritage redo project kick-start
01-11-2018
The historic Chalai market is all set to get a total makeover similar to the S M Street in Kozhikode. The first phase which will cover the vegetable market, amenity centre and the main entrance will be completed in 4 months. Minister for Tourism, Cooperation and Devaswom Kadakampally Surendran laid the foundation for the redo project on Kerala Piravi Day. Led by architect G. Shankar, Habitat is executing the project in two phases.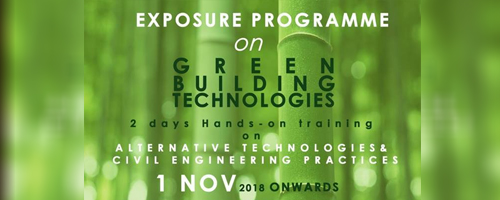 Navakerala Nirmithy, the Habitat Way
01/02-11-2018
Habitat is planning to expose the local technology alternatives to the students of Architecture and Civil Engineering by conducting 100 clinics across the state by 31st October, 2019. This 2 day hands-on-training programme at Habitat Bamboo Built and Design School, where over 20 students from across the state are participating, is just the beginning.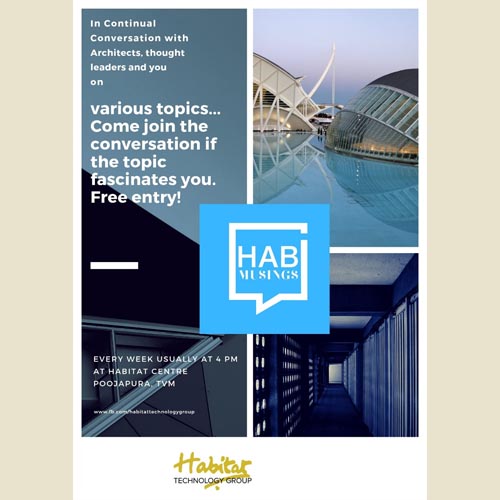 Hab
Musings
Hab Musings is a new series of weekly conversation sessions initiated by Habitat Technology Group. It is held mostly on Friday evening, at 4 o'clock, at Habitat Centre, Poojapura, TVM. Anyone who loves architecture is most welcome to join the sessions. The inaugural round was held on 28th June 2019.
View More
Hab Musings
JOIN THE CONVERSATION
Our Facebook
Open
a conversation,

we're here to join you!

Habitat Social Media is keen to open a conversation with two types of audiences. We listen to our clients - our direct beneficiaries who are looking forward to our green, sustainable, eco-friendly and cost-effective housing solutions. Meanwhile, we also use this space to interact with the rest of the world, on G Shankar's green architecture solutions for academic and non-academic purposes. We choose to maintain the communication in bilingual way, Malayalam to connect better with our regional clients and English for the rest.