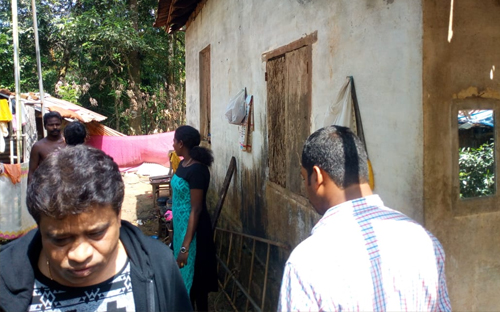 UNDP-Habitat team members Dillip Kumar Bhanja and Parul Agarwala visited the shelter hub at Aranmula on November 21, 2018. The team visited the flood-ravaged Ezhikkad colony, which is the State's second-largest settlement colony. The team evaluated the damages and talked to the beneficiaries.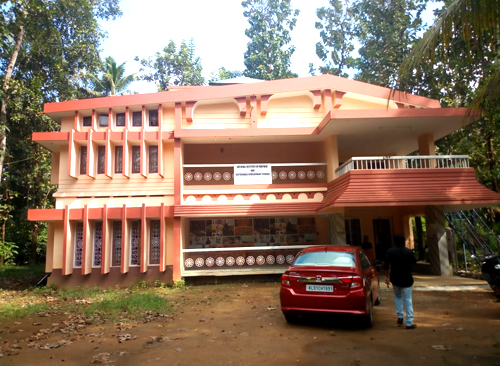 UNDP-Habitat Shelter Hub inaugurated at Aranmula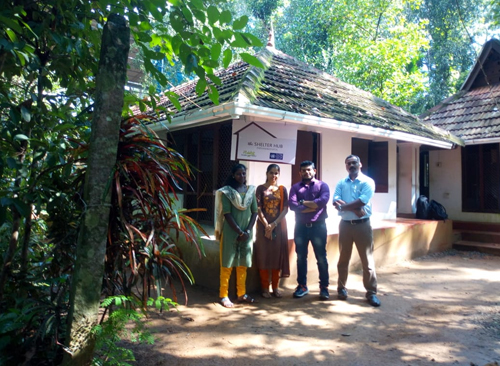 Thiruvalla shelter hub inaugurated.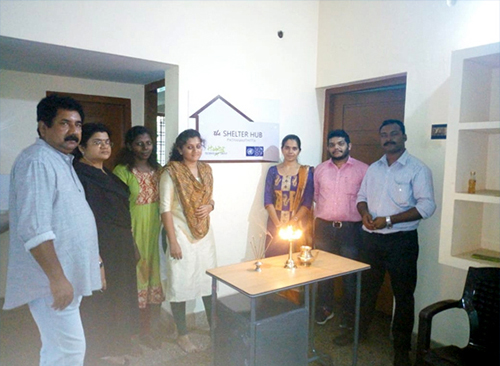 Work in Progress: UNDP's Shelter Hubs across Kerala
"As for the UNDP Shelter Project, UNDP will be establishing 10 shelter hubs in three districts - Pathanamthitta, Idukki and Wayanad, in Kerala to promote cost-effective and environment friendly construction practices in the disaster struck areas", says Ms. Indu V, Kerala State UNDP Project Head.
Habitat is entrusted with the setting up and operation of these hubs. Habitat will shall also provide door-to-door consultancy to the flood affected house owners, besides conducting training programmes and hands-on workshops to create a workforce well versed in alternate green construction practices. This also helps the beneficiaries make informed decisions and ensures stakeholder participation in the process of building back better. In the long run, these shelter hubs will help in creating a skilled labour pool and generating awareness regarding sustainable disaster resilient construction techniques.